Debian IT's proactive service addresses our concerns and their service is very valuable when we need it.

With Debian IT, you do get what you pay for and they are very good at only doing what is required without incurring unnecessary costs for the customer. As a small company, we can go for months without encountering any support issues that impact our productivity. Good and timely service does not have to be expensive and Debian's proactive monitoring of our systems is like insurance. If we are down for a day, our lost revenue would be thousands of dollars. If we lost data, we may never be able to recover the confidence of our clients. With the risks of viruses and other threats, Debian IT's proactive service addresses our concerns and there service is very valuable when we need it.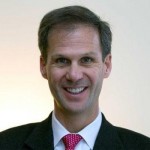 Dale Hildebrand
President
Desiderata Energy Consulting Inc.
The tools that Debian IT provides to us has kept our systems safe and secure and running seamlessly.

The question any CEO has to ask is how critical is it that my systems are available 24X7. Is the access to e-mail, financial systems mission critical to my organization during the day? Throughout my career with large and small organizations, there has always been a tendency to cut the IT budget. More time has been lost and money spent in recovering data etc. than could ever be accounted for, had the right IT effort been put into place at the beginning. We are totally dependent on our data and it is critical to our operations. In my oil and gas companies, our geologists are on their mapping systems like Accumap or Geoscout, engineers on project economic programs such as Energy Navigator, or well performance tools such as Fekete, etc. These are the tools they work with every day. If the tools aren't available, these professionals can't do their work. Having a top quality IT support group like Debian IT is a critical success factor and the team at Debian has been an effective partner for me.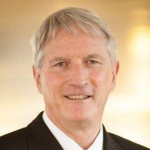 Rich Couillard
Vice Chairman
Alpha Petro Vision
Debian IT is well worth the price and I have peace of mind that the systems will just work.

I have run three separate companies that all had other IT providers in place when I came onboard. Each company had serious issues with performance, equipment, data recovery and accessibility. These other IT companies could not overcome these issues or develop a maintenance/growth plan to assist in our business development. Internally we knew what we wanted to do and what equipment we might need. These other IT companies would charge ongoing repair fees, but nothing improved. In each case, we brought in Debian IT to manage the networks and our overall IT support costs decreased by switching to Debian IT's proactive maintenance program. By the end of the first year, the overall financial cost was less with Debian on almost all of my projects. Peace of mind and the knowledge that the IT system would work and issues fixed quickly was well worth the price. I do not lose sleep over IT, it is something that I do not worry about at all. Most other IT companies will try to win you over with low pricing at the beginning, but they will increase them at the first opportunity to do so.

Debian IT looks after our systems 24x7 with their vigilant monitoring of our critical infrastructure, handling any issues that may occur before they become big problems. In the last 3 years I have had no down time, not a single day. Debian will look after 100% of any and all problems and I have never, ever, had an issue getting hold of someone. Anywhere, anytime, any day they have always been available. Debian IT also provides our organization with secure managed offsite backup of our critical information. If there is flood, fire or extended power outage, who will provide your information? Again a great service and well worth every penny spent.

I do not give recommendations lightly. My livelihood is customer service and sales, so my word and a handshake mean everything. Debian IT is good, very good. They are well worth the perceived extra money. Really, you are not saving money if you use another company that takes twice as long and does only half the job.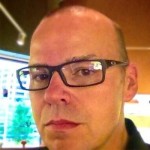 Rob Dewar
General Manager
GBM Trailer Service Inc.
Our system now runs seamlessly with Debian IT's 24x7 monitoring of our computer systems

Our company originally thought that price was the key driving force in an IT company in order to keep our operating costs low.  After engaging with another IT company that was considerably cheaper, we had issues that were not dealt with that with despite specifically communicating to the IT company when we signed the contract with them.  We made numerous attempts to communicate with the other IT company and unfortunately only received excuses why issues were not resolved and much to our disappointment, we never felt truly comfortable with their ability to maintain our computer system.  It was at this point that we realized that you get what you pay for and moved forward with the decision to change IT companies and made the switch to Debian IT and our issues are now handled in a timely manner and our network is proactively maintained to prevent problems.

In a day and age where hackers live in your neighbor's basement, monitoring our system was a key component to finding an IT company.  Our computer system runs a large A+ commercial office tower and in not having the computer system maintained we would leave ourselves vulnerable to these hackers.  If any of our key building systems went down to due unforeseen viruses, hackers breaching our system or even the chance of a server crashing, our tenants would be none too pleased.  Debian IT helps to proactively manage our network and maintain our systems so that these issues are avoided. In 2013, during the flooding in the Calgary downtown core, we were fortunate that our system was backed up and protected to ensure that we were capable of continuing our business while the downtown core was closed. Our previous IT company was not diligent enough with ensuring we had the latest software to stop spam and viruses leading to issues where, for months on end, we were inundated with SPAM emails that were annoying, dangerous to our system, and hampered our productivity.  When we made the switch to Debian IT, these issues were addressed and our system now runs seamlessly with Debian IT's 24x7 monitoring of our computer systems.
Michele Manthey
Century West Management Inc.