IT that works for you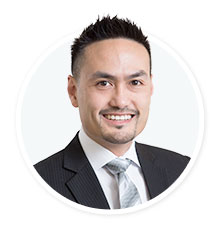 Welcome! Since you're here, chances are pretty high that you're looking at your options for an IT provider.
We could rattle on about how many decades of combined experience we have, how we'll make your business more efficient, or how knowledgeable we are with all of the different technologies out there, but in the end, we'd sound exactly the same as every other IT provider out there…
We can rightfully claim all of the same accolades that the others are preaching, but you'll see that we're truly different. Beginning with how our website looks all the way to how our team delivers our service experience, you will notice a difference. The hallmark of the difference is in our commitment: We are committed to being the best technology investment you have ever made!
We'll be the first to admit that we aren't going to be the least expensive IT provider you will find. What we can promise you is that you will get the most value of any IT provider for your business compared to any of our competitors.
If you're ready to make the switch to a team that truly cares about the success of your business, makes technology work seamlessly for your organization, and makes it incredibly easy for you to forget about the challenges of making technology work for you, we are ready to work with you!
Vincent Fung,
Managing Director & CEO, Debian Information Technology Inc.