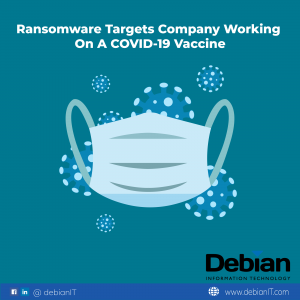 It's common knowledge that hackers are highly opportunistic and certainly not above targeting children, the sick and the dying if there's money to be made.
Even so, attacking a drug company currently doing research to find a vaccine for COVID-19 has to be counted as a new low, even for hacker
s. Sadly, that exact scenario has happened.
Recently, Hammersmith Medicines Research LTD (HMR) sent out a notification informing their patients and clients that they had been the victim of a ransomware attack. Worse, when the company refused to pay the ransom, the hacking group published some of the data they stole on the Dark Web in a bid to pressure the company to pay up.
HMR's statement reads, in part, as follows:
"We are sorry to report that, during 21-23 March 2020, the criminals published on their website records from some of our volunteers' screening visits. The website is not visible on the public web, and those records have since been taken down. The records were from some of our volunteers with surnames beginning with D, G, I, or J."
The statement goes on to detail the data that was compromised, which includes the names and dates of birth of some of their volunteers, identifying documents, their answers to health questionnaires, signed consent forms, information from doctors, and some test results.
Unfortunately, this is a sufficient body of information to steal an individual's identity. So if you're one of the company's volunteers, and you haven't been contacted by the company yet, be aware that your personal information may have been compromised.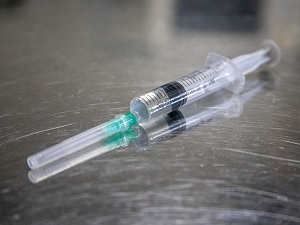 These are dark days, and hacking groups around the world seem content to carry on as though there's not a global pandemic raging. While HMR may have been the first to fall victim to hacking activities during the pandemic, they will almost certainly not be the last, and that is unfortunate. The hackers, after all, need the vaccine as much as the rest of us.
COVID-19 has affected our lives in more ways than we could have ever imagined. Our way of life has changed. The way we work has changed. The world has essentially shut down over the past 8 weeks. But there is one group that hasn't slowed down. In fact, the FBI has reported 400% increase in cybercrime since the COVID-19 lockdowns. Cybercriminals are operating in overdrive and they are wreaking havoc around the globe, leaving the carnage of businesses, individuals, and families in their wake.
This Thursday, our Debian IT CEO, Vince Fung, an Award-Winning Speaker and Best Selling Author, shares with you the 7 astonishing ways cybercriminals are exploiting COVID-19 to hack you and your family and what you must do to keep protected. On a Virtual Keynote There will be a 2 session you can choose from:
 Thursday May 7th at 1:30pm MT / 3:30pm ET or
 Thursday May 14th at 1:30pm MT / 3:30pm ET
This is a session suitable for everyone! 
Join us for this special Virtual Keynote where you will learn:
How hackers don't hack systems. Hackers hack PEOPLE!
RANSOMWARE: The #1 security threat that doesn't only impact businesses but can destroy you and your family
The SHOCKING risks of working from home and what to do about them
Cyber Crime is a BUSINESS, and it's BIG business
What criminals do to continuously INNOVATE and inflict greater damage to increase their profits at your expense
What you need to do to stay protected.
Register for the webinar Here: https://security-webinar.debianit.com/
Hope to see you there!